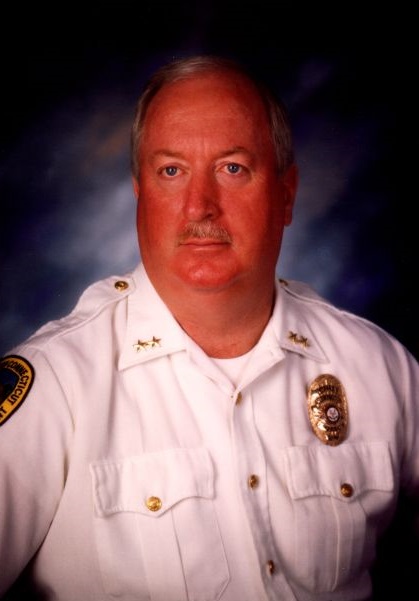 2022 Chief Richard A. Klett Golf Classic
We are proud to announce the Chief Richard A. Klett Golf Classic is returning for 2022. On Saturday, August 27th, 2022, please join us for the 2nd annual "Chief Klett Classic," hosted by Blue Fox Run Golf Course in Avon, CT. We hope you will join us, celebrate his life, and help keep his "community first" spirit alive.

Net proceeds will be used to fund an honorary NHS scholarship and assist in additional charitable contributions within our community. He was an avid golfer, and there is no better way in our eyes to hold this event to celebrate a man who gave it his all in all aspects of his life.

The 2021 Chief Richard A. Klett Golf Classic successfully raised funds that have already been reinvested into our communities. These contributions include but are not limited to donations to the Veterans of Foreign Wars, the Town of Newington Food Bank, Connecticut Special Olympics, and the establishment of a scholarship for a Newington High School student. Your support has allowed the Richard Klett Charitable Foundation to have provided more than $8,500 in community support to date.

On October 2nd, 2020, Richard A. Klett lost a six-week battle with a rare form of colorectal cancer. His loss shocked all of us who knew and loved him. He lived each day trying to contribute to his community and leaving things better than he found them. While he can no longer share his jokes and unforgettable spirit, our family and friends believed we could carry on his legacy of supporting his community.

Richard Klett was a lifelong resident of Newington, where he raised his three boys and spent 45 years with the love of his life Maureen. He was a 1967 graduate of the University of Connecticut before becoming a commissioned officer in the U.S. Army, achieving the rank of Captain while in Germany and Vietnam. He was hired as a Newington Police Officer in 1972, achieving the rank of Police Chief in 1994. Upon his retirement from the Newington Police Department, he served as Director of Safety and Residency for the Newington Board of Education. He dedicated his life to serving his community and loved the people of Newington like family. Yet, he believed his most significant accomplishment was his family and his two amazing granddaughters, who were the light of his eye!

We thank you for your support and look forward to seeing you there.
Sincerely,

Chief Klett Classic Golf Committee
Richard Klett Charitable Foundation, Inc. is a 501(c)(3) federally qualified, non-profit charity; thus, all donations are tax deductible to the full extent allowed by law. FEIN: 862742221